Double Eyelid Surgery
Double Eyelid Surgery is also called Upper Blepharosplasty.
Suitable for patients with: Single eyelid, ingrown eyelash, multiple eyelid folds (too low or too high), droopy Eyelids, or excess fat
Suitable for patients aged 18-80
Blepharoplasty is an outpatient procedure: surgery with local anesthesia usually lasts around 40 minutes
Results from this minimally invasive surgery should be natural and durable
Eyelid fat can be removed as the same time
Procedure:
The skin is affixed to the deep eyelid tissue through three 2mm incisions using fine sutures
Incision will not be easily seen after 6 weeks
Remove loose skin from the upper eyelid if it droops. Option to also lift up the eyebrow at the same time for more youthful appearance
Patient can also consider enlarging their eyes by opening the medial head or lateral corner of the eye
Blepharoplasty and eyebag removal surgery can be done during the same operation
Before and after: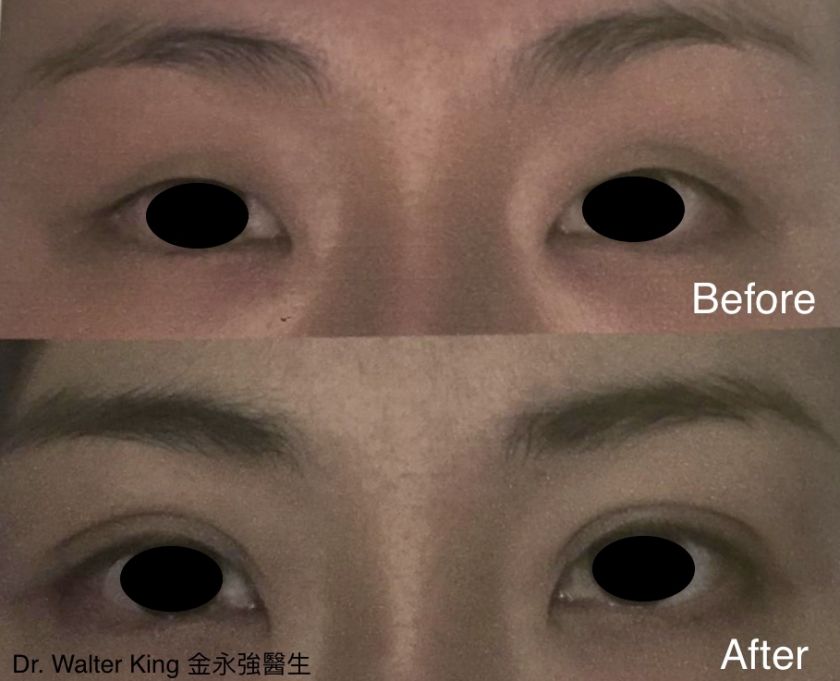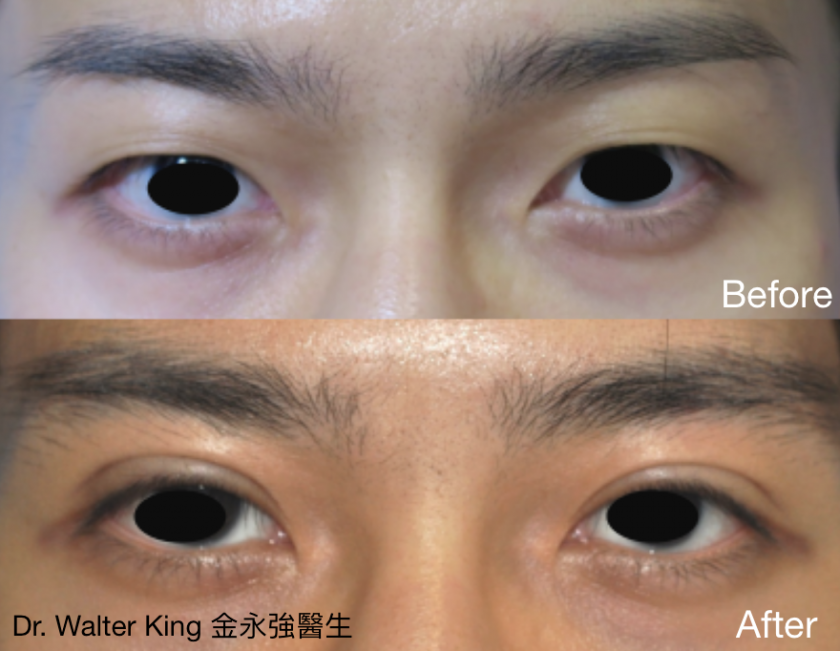 Possible side effects include:
Mild swelling and bruising
Any unnatural fold symptom will disappear after about 1-2 months. Rare revision surgery maybe requested
Inflammation
Mild pain
For more information, please make a consultation booking with our medical director, Dr. Walter King, Specialist in Plastic Surgery.
Learn more:
How Does Double Eyelid Surgery Work?
Double Eyelid Surgery: A Case Study