GentleLASE 755nm Alexandrite Laser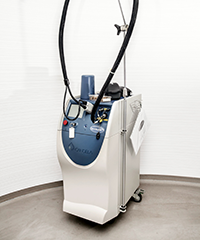 An effective rejuvenation & whitening laser, the GentleLASE 755 nm alexandrite laser is a high energy long-pulse laser that can treat most skin types and a variety of skin conditions quickly, comfortably and effectively.
The laser can treat pigmented lesions, vascular lesions and various kinds of spots, including Café-au-lait stains, Lentigines, Age Spots, etc. A laser facial treatment with GentleLASE can also promote the natural growth of collagen beneath the skin for a smoother, tighter, younger and brighter appearance.